School Holiday Colouring in competition
Enter our School Holiday colouring in competition. All you have to do is download the inflatable world logo drawing, colour it in and hand it in at your local inflatable world. Enter as many times as you like. Prizes that will be given out daily inlcude free passes, drink bottles and each week we will give away a birthday party for 10 people.
It's all about having fun, so bring the whole family and bounce on in to Inflatable World. It's not just for the kids – we encourage the parents to have fun with their children.
Sessions are for two hours per single entry fee – you will be tired by then anyway!
You can play on the inflatable activities as many times as you like during the three hour session and our supervisors are there to make sure everyone is safe and gets a fair go.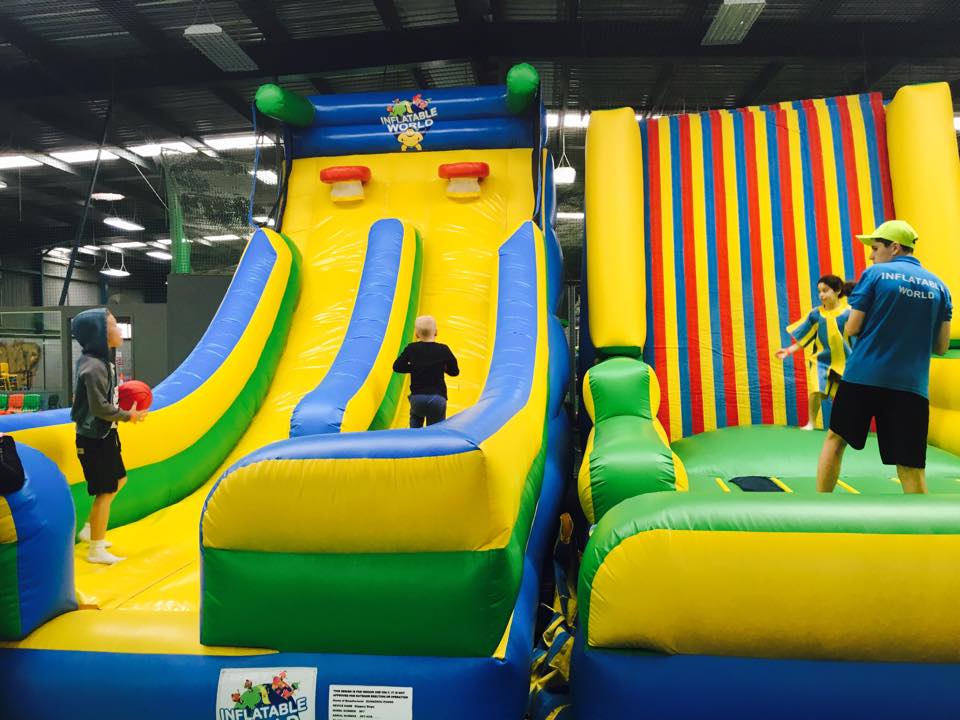 ---
Groups
We cater for large groups, including Birthday Parties, School trips, School Holiday Programs, Corporate events, Christmas Parties, or just a group of friends.
We do recommend you book if you have a large group of 10 or more.
---
Rules
All children under 12 must be accompanied by a Parent or Guardian.
Parents – you must stay with your children.
All participants use the equipment at their own risk.
Inflatable World is not recommended if you are unwell, pregnant, have a bad back, or are injured.
NO SOCKS – NO PLAY.
All participants must wear socks at all times while playing on the inflatables.
If you forget, we do have socks available for sale at $2.50 a pair.
---
Food & Drink
We are sorry but we do not serve hot food and cannot provide any food warming facilities.
We have some snacks, confectionery, soft drinks and juices available, but you are welcome to bring your own snacks.
Do not bring alcohol onto the premises.
No Food or Drink is allowed on the inflatables or in the inflatable areas at any time.
Please be considerate of others and tidy the area you use.
---
What to Wear
Everyone playing on the inflatables must wear socks. No socks – no Play.
Inflatable World is a high energy maximum activity zone (kids get hot and sweaty), so we suggest you wear loose, comfortable clothing.
Please leave your hats, jewellery, tiaras, watches, etc at home.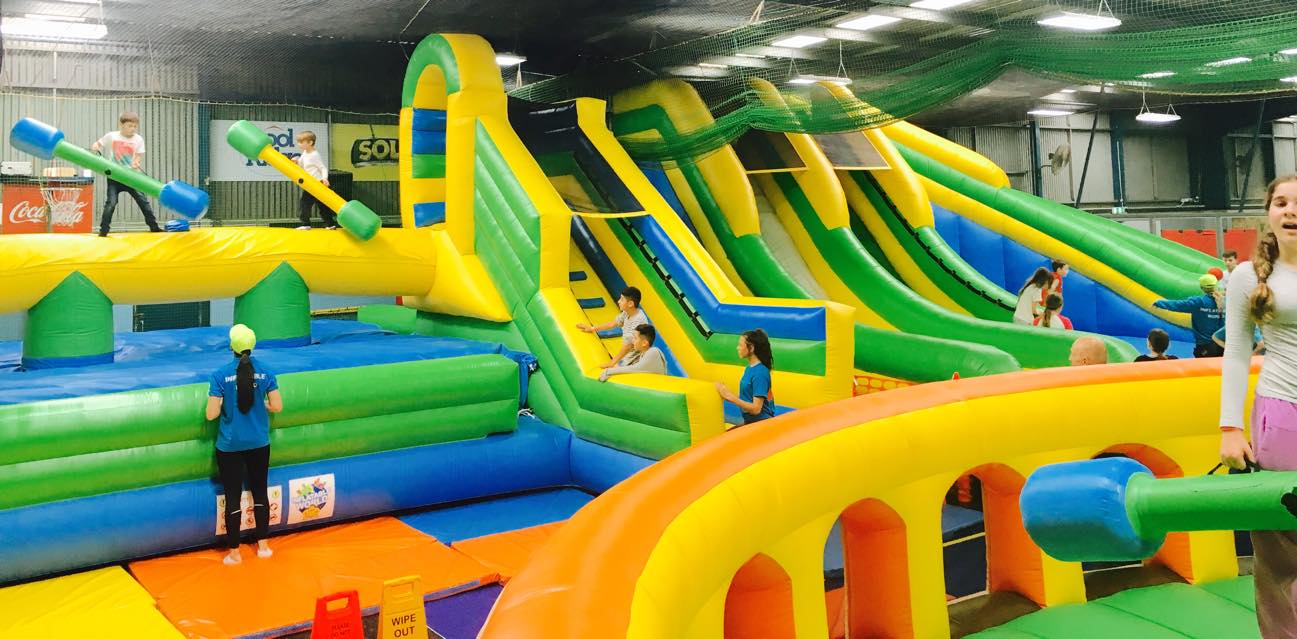 ---
Parking
We have car parking available and we ask drivers to park considerately.
On Sundays the church next door holds its weekly service. This can make the entrance look really busy. The church even has their own traffic controllers.
Please be firm and indicate you are visiting Inflatable World as they will try and park you down the road.
---
DIRECTIONS
If using your GPS to find us, input 57 View Road, Wairau Valley (for some reason the GPS maps do not show 57 View Road, Glenfield